Our Services

Neuropsychological Rehabilitation & Therapy
Our experienced clinicians receive a high level of support and supervision in order to provide your clients with a high quality psychological service.
Neuropsychological rehabilitation and psychological therapy are effective in maximising recovery following neurological injury or illness. By applying a scientific understanding of brain injury and rehabilitation, and with over 15 years of clinical experience we help individuals and their families recover and adapt following neurological injury/illness.
Whilst physical recovery is often the focus of the individual after injury or illness it is recovery from the cognitive, emotional and behavioural challenges that have demonstrated a greater impact on successful return to social and vocational life. It is our aim to maximise that recovery by developing skills and understanding.
Inpatient
Our neuropsychologists and assistant psychologists work as part of multidisciplinary teams within neurological rehabilitation centres. All psychologists are recognised by the HCPC and the British Psychological Society and receive ongoing training and supervision to ensure the highest standards.
Community
NeuroCog provides psychological rehabilitation to clients in the community. This work is provided by clinical psychologists/neuropsychologists and is supported by assistant psychologists. We often work as part of a multidisciplinary team with other professionals involved with the client including occupational therapists, speech and language therapists and physiotherapists.
The Rehabilitation Needs Assessment establishes:
Cognitive strengths and weaknesses
Emotional well being
Realistic client centred goals
Appropriate outcome measures
Therapy/rehabilitation is evidence based and we provide regular reports to demonstrate progress towards the client goals.

Technology
The rapid development of a vast range of technology has created tremendous opportunities for its application to those with cognitive, emotional and behavioural challenges. We work with clients to establish the most appropriate equipment and then provide continued support for the client, support workers and/or family to ensure it is used appropriately.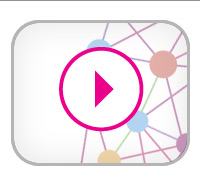 Autographer as a memory aid
Cognitive Retraining
A growing amount of evidence has demonstrated the effectiveness of cognitive retraining to rehabilitate working memory and attention. When problems in these areas are demonstrated and as part of a wider rehabilitation package we provide clients with computerised cognitive retraining.
The identification of specific problems with working memory and/or attention is established through a comprehensive neuropsychological assessment.
Training can be provided at home or at NeuroCog depending on the circumstances and training requirements. We monitor performance and demonstrate effectiveness with appropriate outcome measures.